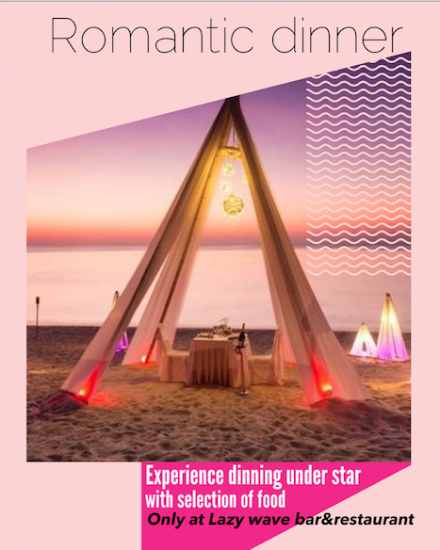 Romantic Dinner "Experience the most memorable dinner at Lazy Wave Bar&Restaurant" Reservation 077-300-451
Sweet Soul cafe since 1997 presented recommended drink. Starting with CoronaRita; a combination of famous cocktail Magarita and imported beer Corona. Second...
Continue Reading
Tango Beach Resort is a perfect place to organize beach wedding. Package includes • Space rental • Venue decoration • Flower decoration...
Continue Reading